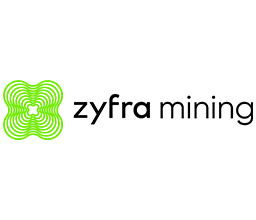 Zyfra, headquartered in Helsinki Fillandia, develops AI, IIoT-based solutions and robotic mining equipment for heavy industry. Producing solutions that increase the efficiency and safety of mining, oil and gas, chemical and engineering industries, Zyfra offers appropriate solutions to its customers with a team of engineers, programmers and data scientists who are experts in digitalization.

Zyfra develops and implements industrial digital solutions based on its own platform ZIIoT. Its purpose is to provide assistance in managing production, based on real-time data collected from industrial equipment and industrial systems.

For this, its Industrial Internet of Things platform collects, stores and processes information. Digital products developed by Zyfra and its partners help their customers increase their productivity and safety by optimizing their production processes in real time.

Zyfra solutions operate in 474 industrial facilities in Europe, Southeast Asia, Africa, CIS (Commonwealth of Independent States) countries, and Latin America.